The James Webb Space Telescope retains cranking out photos of some of the most strange features of deep area.
This week, NASA and its associates released new visuals of what it named a "rare" function: the rings and spokes of the Cartwheel Galaxy, some 500 million light-weight decades from Earth in the Sculptor constellation.
"Its appearance, a lot like that of the wheel of a wagon, is the consequence of an intense occasion ― a higher-speed collision in between a large spiral galaxy and a smaller sized galaxy not obvious in this graphic," NASA claimed in a information release. "Collisions of galactic proportions trigger a cascade of various, more compact activities in between the galaxies involved the Cartwheel is no exception."
The place agencies launched numerous images, which includes this composite from its the Near-Infrared Digicam (NIRCam) and Mid-Infrared Instrument (MIRI):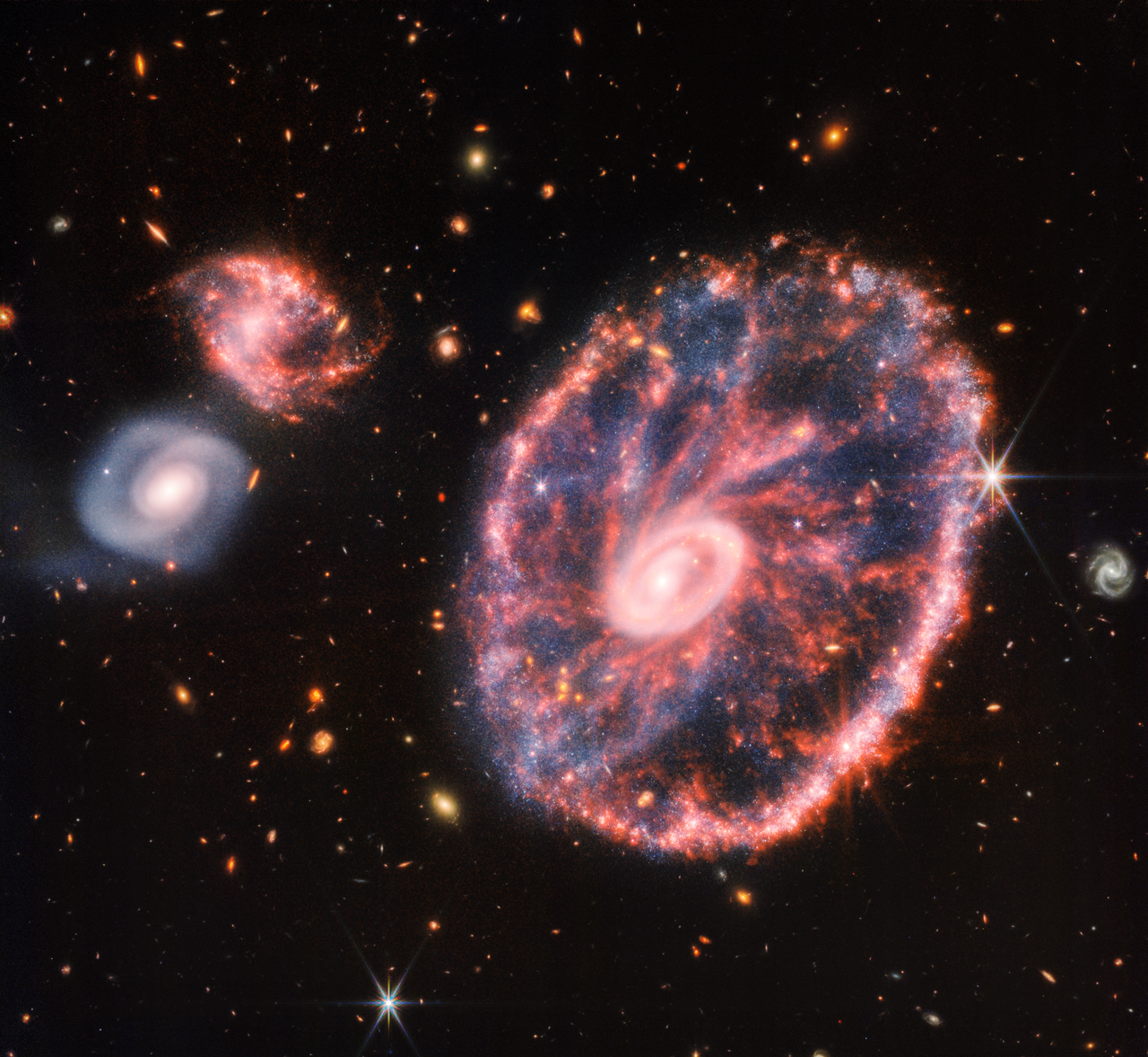 "The Cartwheel is composed of two rings, a vibrant interior ring and a colourful outer ring," the House Telescope Science Institute, which handles science and mission procedure for the telescope, reported in a information launch. "Both rings grow outward from the centre of the collision like shockwaves."
These ring galaxies, as they are identified, are considerably significantly less typical than spiral galaxies, these types of as our own Milky Way.
NASA stated the vivid core incorporates very hot dust and "gigantic young star clusters," when the outer ring ― which has been increasing for 440 millions years ― features new stars forming and supernovas.
"The form that the Cartwheel Galaxy will eventually take, presented these two competing forces, is even now a secret," the Space Telescope Science Institute said. "However, this snapshot offers point of view on what took place to the galaxy in the past and what it will do in the upcoming."
Here's the image just from the Mid-Infrared Instrument (MIRI):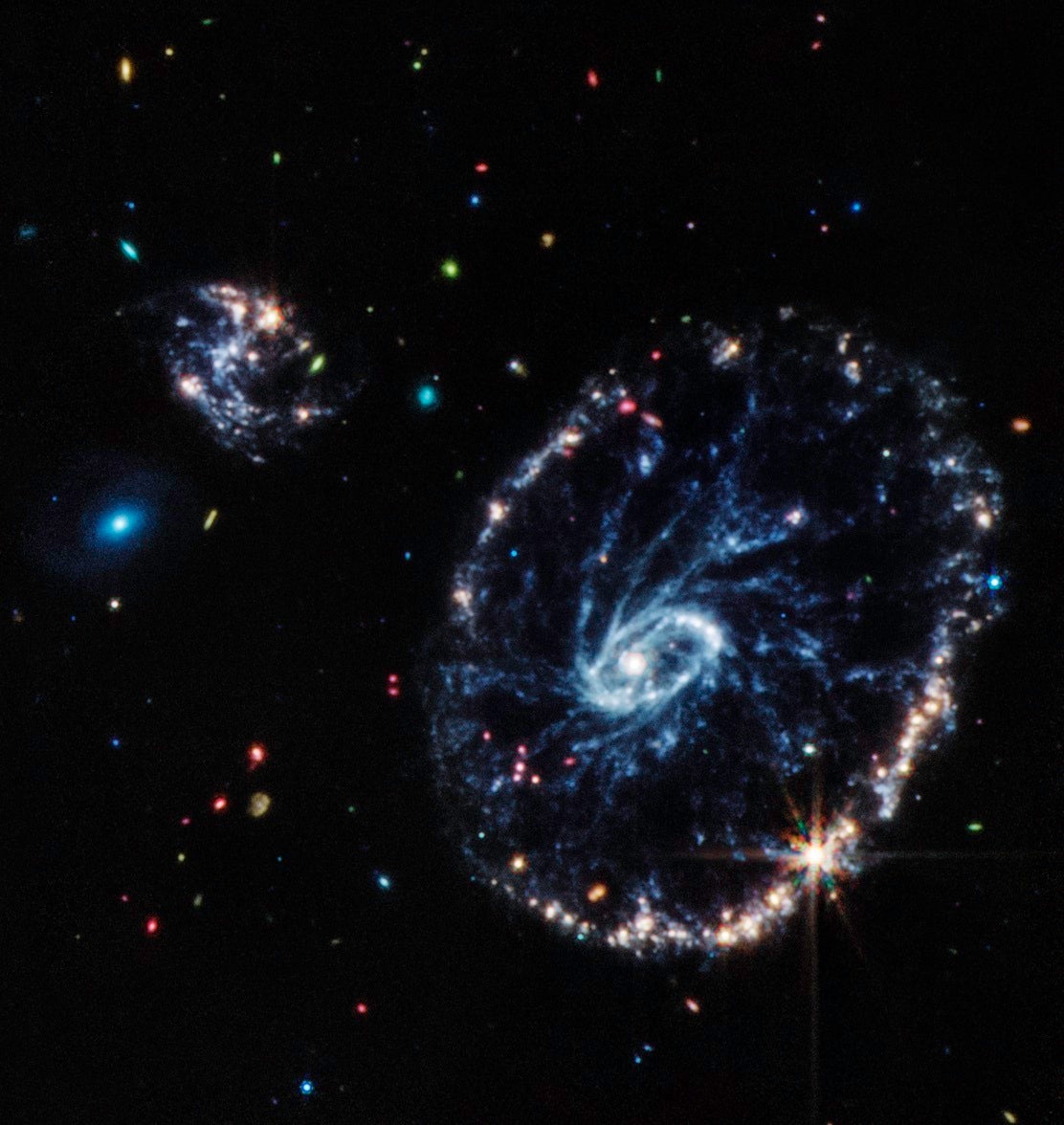 "Young stars, lots of of which are current in the bottom right of the outer ring, energize encompassing hydrocarbon dust, causing it to glow orange," the Room Telescope Science Institute mentioned in a news launch. "On the other hand, the clearly outlined dust in between the core and the outer ring, which sorts the 'spokes' that encourage the galaxy's title, is largely silicate dust."
For comparison, here's a Hubble picture of the galaxy captured in 1996: