During the first year, animals like the American mink, raccoons, jackrabbits, deer and moose were observed, as well as a growing amount of bird species.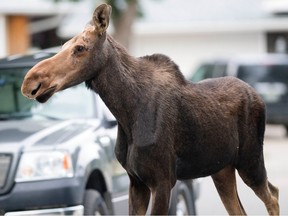 Article content
A Regina urban wildlife research program studying the relationship between wildlife and urban environments has found expected and unexpected results after amassing hundreds of hours of recordings of animals in and around the city during its first year.
Article content
Some of the 13 mammal species observed and recorded in the more than 500 hours of material includes the usual suspects like moose, jackrabbits and deer, but also "a few surprises" like raccoons and an American mink.
Article content
The lead investigator in the project, being conducted in collaboration with the University of Regina, hopes that the data accumulated and analyzed in prior and future years will help paint a picture of how a changing and growing city affects wildlife.
"We're really kind of interested in how urban development influences the types of different animals in an area and also their numbers," said Ryan Fisher, lead investigator in the project and curator of vertebrate zoology at the Royal Saskatchewan Museum.
Article content
"We know that Regina's going to change into the future. We hope to continue monitoring wildlife to see how they respond to that change," he added.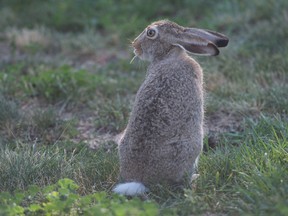 In addition to the 13 species of mammal, there were 41 species of bird recorded during a fall and winter observation period. The most commonly spotted animal so far is the white-tailed jackrabbit, which appear around the city in abundance.
Summer data is being analyzed, and Fisher expects that number of bird species recorded to rise significantly, as birds are more active during the summer months.
Cameras also captured a songbird called the bobolink, an at-risk species in Canada. According to the Nature Conservancy of Canada, bobolink numbers are declining due to the loss of prairie and other grassland habitats.
Article content
The bobolink breeds in and around areas of Wascana Park, Fisher said.
The project sees 17 "biodiversity monitoring stations" used four months out of the year. The recording equipment is set up for one month for each of the four seasons, winter, spring, summer and autumn.
Urban wildlife research project exploring Regina's biodiversity

Royal Sask. Museum asks for help with sightings in great horned owl study
The equipment is distributed at sites in the middle of the city, on the city edges and in other "more natural areas" outside of city boundaries, according to a press release.
"We've been really, really please with how things are going," Fisher said, looking back at the first year.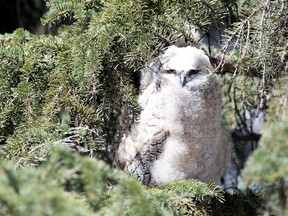 In addition to the data and its value in research, the project also satisfies the curiosity of documenting the animals living in your backyard, he added.
Article content
Going into 2023, the plan is to expand into new areas to increase the geographic representation of where wildlife are being monitored, Fisher said.
Along with that expansion, Fisher said they hope to launch a citizen's science project which asks people to walk certain routes in the city and look for easily identifiable wildlife, accessible to anyone.
"As scientists, we have limited funds and we have limited person power to get out there and set up cameras, set up microphones, so if we could ask people to go out and explore their neighbourhood a bit and collect information for us, that would be fantastic," Fisher said.
"We're hoping that will keep going indefinitely in the city."
The news seems to be flying at us faster all the time. From COVID-19 updates to politics and crime and everything in between, it can be hard to keep up. With that in mind, the Regina Leader-Post has created an Afternoon Headlines newsletter that can be delivered daily to your inbox to help make sure you are up to date with the most vital news of the day. Click here to subscribe.